Dr. Jonathan Knight Society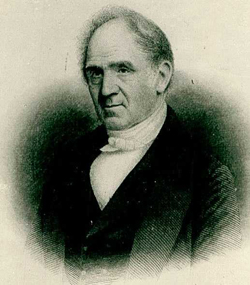 Named for Dr. Jonathan Knight, one of the original incorporators of Yale New Haven Hospital in 1826, the Knight Society is our honorary legacy society established to honor individuals who have made a planned gift to benefit Yale New Haven Hospital. Planned gifts include provisions made in wills and trusts, retirement plans and life insurance policies, charitable remainder and lead trusts, and charitable gift annuities. Members' names will appear in the Yale New Haven Hospital Annual Report and other venues. We will also honor any requests to remain anonymous.
Membership benefits include:
• A Knight Society certificate.
• Invitation to selected events.
• Recognition in various donor publications if you wish.
• Listing on the Knight Society plaque.
As a Knight Society member, you will have the satisfaction of knowing that you are continuing a tradition of helping to ensure the future strength of Yale New Haven Hospital through your generous support.
If you would like more information about the Dr. Jonathan Knight Society, please contact Dan Weintraub at 203.688.5902.
© Pentera, Inc. Planned giving content. All rights reserved.
Disclaimer